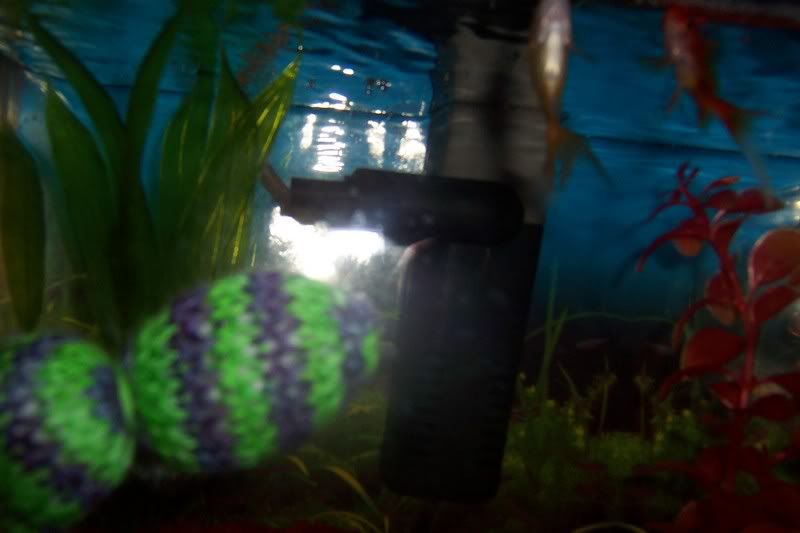 Yes, if I was under the sea perhaps I wouldn't have so much trouble with Blogger. After a few attempts at this post and not getting anywhere, I deleted it and went to play Tomb Raider.
I have knat! As the Young Divas *shudder* have been known to say, "This time I know it's for real!" I have made various things including three little fish for a few cats. Not all our cats, either. We only have the one!
Here is everything (can't be bothered being fancy because it just messes things up):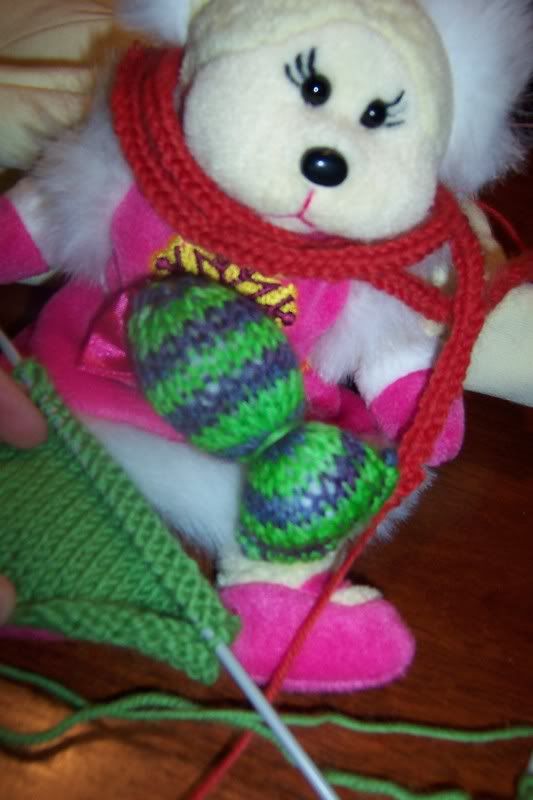 Try and guess what the bear is knitting!
Amanda J
, you're not included. Here's a clue: the I Cord and the green swatch will be joined. If only

i

could knit quicker...